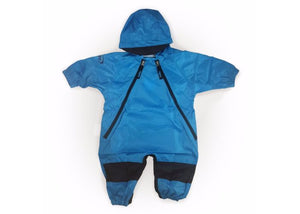 * Dual front zippers to make putting on and off easy.
 * Roomy fit to go over the clothes and layering.
 * Constructed of 70-denier with polyurethane coating (body) making it durable and waterproof.
 * Elasticized hood with brim and elasticized wrist and ankles to keep water out and to fit over boots and mittens.
 * Seams are also sealed to ensure a waterproof barrier.
 * Includes waterproof travel bag.